Tips for transitioning to an online employee training program
employee training
programs, the prospect of implementing a new web-based model might seem daunting. However, making the transition to digital doesn't have to be a hassle. Just follow a few essential implementation guidelines, and you'll be part of the workplace
e-learning
revolution in no time.
Set goals and settle on a format
According to Inc., organizations with this move in mind should first
engage in goal-setting
. Identify specific weaknesses within your workforce that you could address with web-based training. Additionally, take a look at your balance sheet to see if such a program might free up space in the company coffers. No matter the reasoning, set out clear goals, apart from adopting cutting-edge training technology.
"Just as with any big change, you really need to think about what you want to accomplish, as opposed to the bells and whistles of the different e-learning options out there," Paul Schneider, Ph.D., an online learning expert, told the magazine. "If you know which type of training you want to deliver to which audience, or how much cost expenditure you want to reduce, then you're prepared before you starting talking to vendors."
Providers offer different formats, so you'll have to wade through the options and choose the one that fits your organization. Most solutions fall into one of three training types: e-learning, social learning or virtual instruction.
E-learning programs normally employ web portals that enable employees to move through training materials on their own time, at their own pace. Employees themselves drive social learning initiatives which take place over collaborative message boards or other online communication channels. Conferencing applications like Adobe Connect or GoToMeeting facilitate virtual instruction schemes, many of which center on webinar series featuring training experts.
Think Mobile
Once you've picked a format, find a specific solution that fits your needs. As you review vendor offerings, make sure to focus on mobile delivery. According to Entrepreneur, one of the key benefits of online education
is its flexibility
. Of course, in the iPhone era, many platforms leverage mobile applications to offer training programs that employees can access from anywhere with any device. Don't label such offerings extras – think of them as essentials.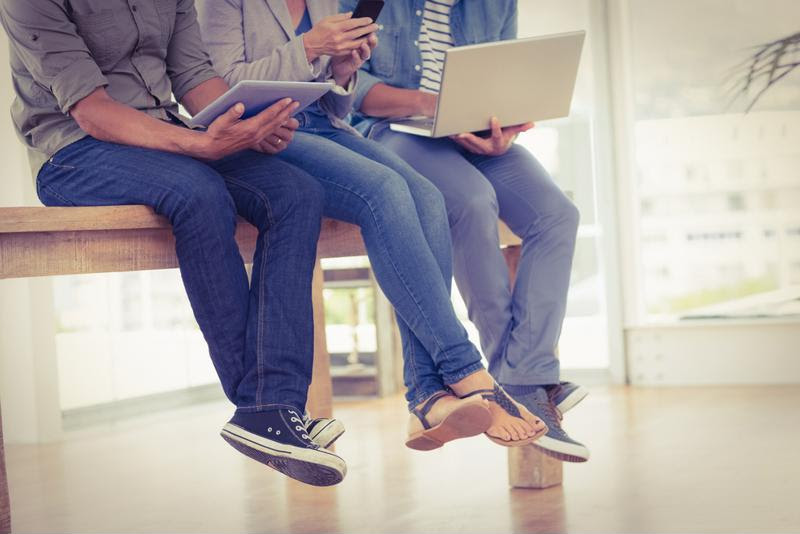 Take on implementation
When the decision-making ends, implementation begins. First, assess your network infrastructure to see if your prospective solution will work. Chances are, you'll have to make a few tweaks. Next, consider course content. Are you planning to produce training materials in-house or nab a content provider? Do you need to tailor your training materials to fit the office culture? The latter variable can weigh heavily on the outcome of your new initiative.
"You really need to spend a lot of time evaluating each module to make sure the system aligns with your company culture," Mark Bonfigli, CEO at Dealer.com, told Inc. "If you're a casual, cool environment, then a training module with men in suits and ties probably isn't going to work."
Get user buy-in
As most seasoned information technology professionals know, user resistance can be a big roadblock to businesses looking to incorporate new technology. According to the Harvard Business Review, organizations that are predicting such resistance can counter it with internal marketing. Sell the new solution to your team by establishing how it might improve employee performance and strengthen the company. Additionally, recruit key office influences to promote the platform.
Once its in place, publicize system-related achievements. Of course, if these strategies still don't spur wide adoption, you can always try incentives. Put some extra personal days up for grabs or add a gamified training element that includes prizes. Encourage your staff to embrace the new e-learning solution and incorporate it into their daily routines.
Are you ready for some e-learning content to get you started on your new employee development solution? MasteryTCN can help. We offer a library of over 700 video-based, e-learning courses from leading content providers. MasteryTCN courses work across all devices, and reduce the impact on your IT department because they are all built on the same courseware platform, making implementation a breeze. Contact us for more information.
For established businesses with equally entrenched