According to the National Highway Traffic Safety Administration, 30,000 fatal motor vehicle accidents occurred in 2009. Instead of focusing on the radio, making phone calls or your latest text message, safety needs to be your number one priority when getting on the road.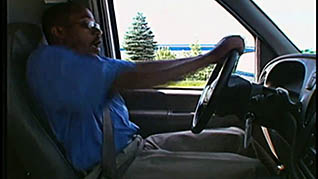 Learn how to improve your decisions while driving with three new Video On Demand  defensive driving courses.
"Defensive Driving: Passenger Vehicles" explores safe driving tips specific to anyone driving for a work-related purpose. Emphasis is placed on taking responsibility for safety as a "professional driver."
"Trucks, Vans and Other Delivery Vehicles" covers safety information for anyone who drives delivery trucks or passenger vehicles with a Gross Vehicle Weight (GVW) less than 26,000 pounds. The course highlights basic safe driving behaviors, as well as considerations specific to certain types of delivery vehicles.
"Defensive Driving: Why Do We Drive the Way We Do?" is useful for all drivers. Driving may become a daily task to some people, leading to complacency about safety precautions. While you can't control other drivers, there are many behaviors you can adapt to make certain you are driving as safely as possible.
All of these courses provide safe driving tips, as well as how to maintain awareness of what others are doing around you.