Employee Picks: Rachel's Top 5
Productivity is key to being successful within the workplace. Mastery's Communication Coordinator, Rachel Custer shares with us her favorite Mastery courses that have helped her remain productive on the job:
Rachel says that she, "Used this course to learn how to set up Mail Merge in a work document. I was able to have the course open and follow along with the video to get my document ready for mail merge. The steps were easy to follow and I could pause, rewind, and fast-forward to get through the details I needed help on."
Mastery offers various selections relate to managing Microsoft Word with your workplace.
2.  Hang Up and Drive: The Jacy Good Story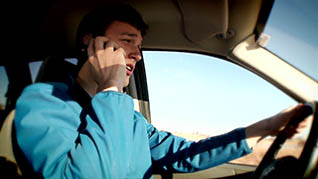 Rachel states, "This course sends a powerful reminder of how becoming distracted while driving can cause a horrific, life-changing accident. I think it is something all drivers need to be reminded of every now and then."
Driving safety is important within the workplace, as well as outside of the workplace. Mastery trains you to be safer on the roads with our large library of driving safety courses, such as Driving Distractions of the Everyday Driver.
3. Customer Service Gone Viral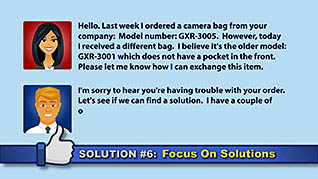 Rachel shares, "As a Public Relations professional, I keep a constant watch on social media, and love the way this course presents the significance of its impact on a company's reputation. Customer service reps and those in charge of a brand's online presence should watch this course to learn about how our interactions with customers can go viral.
Mastery offers a sizable library of customer service courses; learn more about these courses here.
4. Virtual Meetings: The Invisible Meeting
Rachel felt, "This course covers a topic becoming increasingly more popular, virtual meetings. We regularly have meetings via video conference and phone conference, and I thought they provided some useful tips to improve the effectiveness of these meetings."
This course, as well as Mastery's "How to have an effective meeting," will help you increase your productivity during meetings.
5. Customer Service: Avoid Costly Mistakes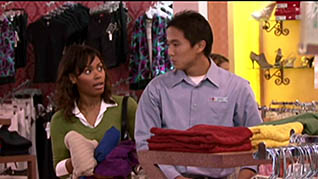 Rachel believes that, "After watching this course, the customer service message of "Why are you making it so hard for me to spend my money?" really stuck with me. I've found myself gauging personal experiences with poor customer service against the points they make in this video. I'd recommend anyone who works in a customer-facing position watch this course – it demonstrates how thoughtless behaviors can cost you loyal customers."
With the help of Mastery, your employees will be well equipped within the workplace. Visit mastery.com for a complete listing of our training courses.