Help Educate this April for Distracted Driving Awareness Month with Discounted Courses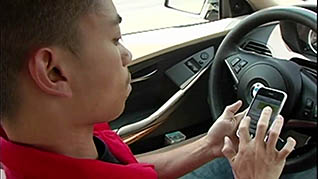 Did you know five seconds is the average time your eyes are off the road while texting? If you are traveling at 55mph that's enough time to cover the length of a football field, and you are doing it blindfolded!
As dangerous as texting and driving is, it is not the only action posing a threat while driving.  Distracted driving includes any activity that diverts a person's attention away from the primary task of driving.  All these distractions endanger the lives of drivers, passengers, and bystanders. Distractions include; texting, using a cell phone, eating and drinking, talking to passengers, grooming, reading (including maps), using a navigation system, watching a video, and adjusting a radio, CD player, or MP3 player.  Text messaging requires visual, manual, and cognitive attention from the driver, so it may be by far the most alarming distraction.


Distracted driving has become a major threat on today's roadways, and continues to be a leading cause of traffic accidents in America.  April has been marked as Distracted Driving Awareness Month by the National Safety Council (NSC).  This month is devoted to help educate the public about the dangers associated with distracted driving and eliminate the risk of fatal crashes associated with these distractions.
Believing in this campaign here at Mastery, we are offering six distracted driving courses at an extremely discounted price – as in 75% off from retail price!  We want organizations, as well as individuals, to join the effort in promoting distracted driving, and know that education and training alike will help in this campaign.   Together we can encourage drivers to become more attentive and responsible on the road.


These six courses are offered on mastery.com at the discounted price of $5.00 per play, through the entire month of April.  Course titles include:
–          Distracted Driving: At What Cost?
–          Distracted Driving: At What Cost? Transit Version
–          Distracted Driving: Real Accidents, Real Stories
–          Driving Distractions of the Everyday Driver
–          Driving Distractions of the Professional Driver
–          Hang Up and Drive: The Jacy Good Story
Visit mastery.com from more information, along with an entire list of driving courses available in our course library.
How will you raise distracted driving awareness at your workplace?