How to Protect Your Eyes at Work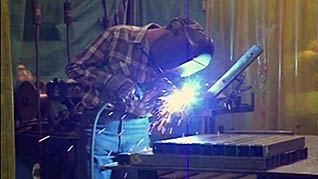 Though we may not realize, many of our activities involve eye protection; eyeglasses to see more clearly, trendy sunglasses to block the sun and goggles for skiing.  Yet, when it comes to eye safety and protection on the job, why does it seem we are okay with skimping on using proper protection?  Losing your eye sight is something that can never be replaced, implementing proper protection at your workplace is essential in the prevention of eye injuries.
In the training course, "Eye Protection" we discover the variety of eye hazards that can occur from:
Flying particles
Sparks
Splashes of molten metal
Broken glass
Sharp objects
Burns
Chemical splashes
Exposure to mists, vapor and gases
Radiant energy
Laser beams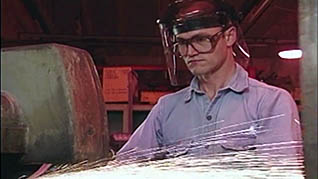 The course "Eye Safety" course covers multiple topics such as; who is affected, how the eye works, eye strain, contact lenses, hazards and PPE, and eye injuries.  This course pays particular attention toward an unexpected threat; eye strain.  There are many factors that can cause eyestrain, such as: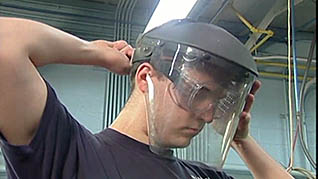 Light contrast
Incorrect eyeglass position
Improper prescription
Prolonged use of monitors
High light levels
Glare
Outside/Ultra Violet light
Luckily, more than ever before, the practice of using eye protection is becoming common protocol.  Damage to any part of our eyes can cause real problems – taking responsibility for using these protection guidelines is imperative for your safety.