Ladder Use is More Dangerous Than You May Think
Did you know every year there are 300 people killed and 165,000 injured while using ladders?  This amounts to about one death and 500 injuries per day.  With these statistics it is obvious more focus needs to be on training on the proper use and procedures for working with ladders.  Our new course, "Ladder Safety," provides such training for use of straight and step ladders.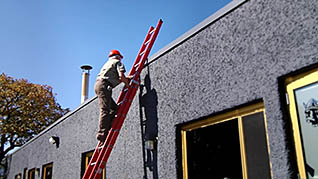 Many people are injured or killed because they are using a ladder that is too short for the job or one that cannot support the workload.  This course gives six steps for safe ladder use, while thoroughly covering topics such as:
Inspecting ladders
Setting up ladders
Using extension ladders
Transporting ladders
Using step ladders
Working on ladders
Safety tips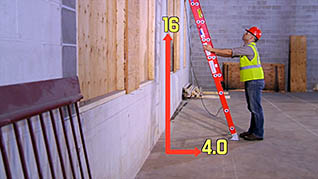 Because ladders add the element of height to the job being performed, it also adds a heightened risk of injury.  Even when falling from a relatively low height, horrible injuries are still able to happen.  In order to stay safe on the job, it is imperative to not let complacency set-in and break proper safety procedures.
Ladder Safety is available in both Advantage and Video On Demand formats for you to start training immediately.