Make Safety a Top Priority at Your Lab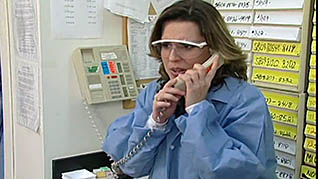 Even with years of schooling and laboratory experience, when things get hectic it is common for people to take short cuts; sometimes ignoring safety precautions.  The ultimate responsibility of safety lies with you, the worker.  A recent survey conducted by BioRaft, Nature Publishing Group, and the University of California Center for Laboratory Safety, found that many laboratories fall short in the understanding and need for lab safety measures.
"Orientation to Laboratory Safety" is one of many comprehensive safety training courses Mastery offers for laboratory employees. This course gives pertinent information on what you must be aware of and understand in order to safely work in a lab.  These points include:
Know what materials you are working with and being familiar with their material safety data sheets (MSDS)
Read and understand the chemical hygiene plan
Utilize Personal Protective Equipment (PPE)
Check all equipment
Keep work area clean
Know what to do in an emergency
Covering similar topics, the "OSHA Laboratory Standard" course provides the definition and characteristics of a laboratory, according to OSHA; along with specific procedures and standards you must follow to be OSHA compliant.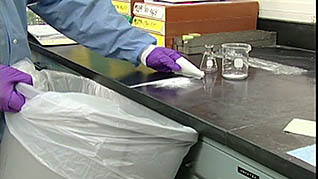 Other courses Mastery.com has for lab employees includes: