Reacquaint With the Importance of Air Monitoring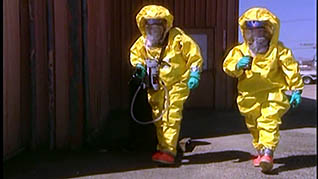 The air monitoring training courses Mastery provides are designed to provide training to emergency responders who carry out atmospheric sampling activities when a HAZMAT incident occurs.  These courses are split into two programs; "Air Monitoring: Contamination Assessment," and "Air Monitoring: Direct Reading Instruments."
The first air monitoring course on contamination assessment covers why air monitoring is necessary, how to size up and prepare for air monitoring and how monitoring is carried out.  It also shares where air contaminants can originate from, which include;
Gases
Vapors
Particulates
Aerosols
Fumes
Products of combustion
Radiation
Next, the direct reading instruments course takes a closer look at instruments used for air monitoring, how they work, how to interpret the readings and how to avoid common problems.  When properly calibrated, used and interpreted, direct reading instruments can help emergency responders react to hazardous materials incidents safely, as well as help protect the community and environment.  The course explains the following instruments and topics:
Combustible gas indicators
Calibration and readings
Oxygen indicators
O2, operation, use and readings
Detector tubes
Survey instruments
Monitoring with PID and FID
Radiation detectors
Radiation readings and use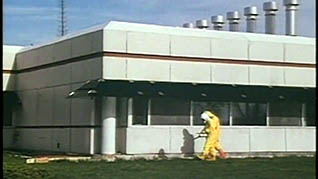 Contaminated atmospheres have one or more hazards which can be composed of; toxic, flammable, reactive, oxygen-enriched, oxygen-deficient, and radioactive properties.  It is imperative to understand how to gather this information of the surrounding air.  This air will present hazards to civilians, emergency respondents and the environment if the proper safety measures are not taken.