Take Bloodborne Pathogens Training From Any Mobile Device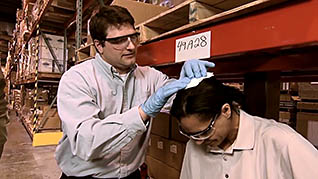 There is always a potential, when you help someone who has been injured, that you could be exposed to bloodborne pathogens.  This is why it is crucial to stay up to date on preventive actions and procedures to keep you safe.
The training course, "Bloodborne Pathogens: Always Protect Yourself," gives advice and information for precautions and safety procedures.  This course thoroughly covers:
Defining blood borne pathogens
Exposure routes
Universal precautions
Personal protective equipment
Safe work practices
Clean up and disposal
Exposure follow-up
It is important to be aware of what bloodborne pathogens are, how they are transmitted and how you can protect yourself from them.  Use this course, now available to play on any mobile device, to keep your workplace a safer one.